New&Vintage
Speaker Repair
New & Vintage
Speaker Repair
Speaker Refoaming, Speaker Reconing, Crossover Upgrade, Tweeter Repair, Lead Wire Repair, Dust Cap Repair & More
Speaker Refoaming, Speaker Reconing, Crossover Upgrade, Tweeter Repair, Lead Wire Repair, Dust Cap Repair & More
We Also Buy and Sell Vintage Speakers
We Also Buy and Sell Vintage Speakers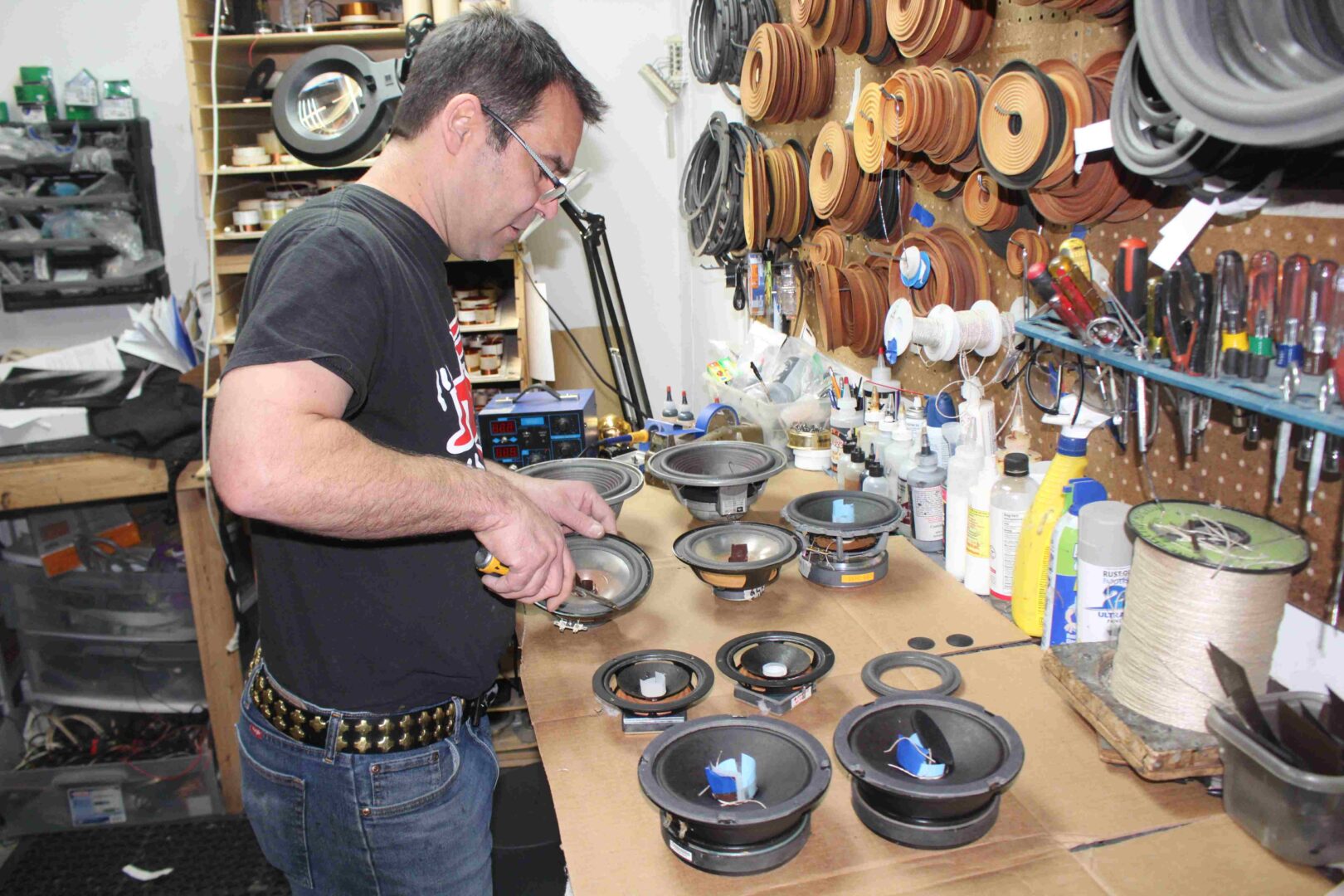 Family-Owned & Operated
IN COLORADO Since 1971
Mon - Fri: 10:00 AM to 6:00 PM
Sat: 10:00 AM to 2:00 PM
Wed: Closed
From speaker reconing to refoaming, we can repair almost any speaker.
Even antique radio and car speakers.
IF IT'S A SPEAKER, WE
CAN REPAIR IT
Servicing home, pro, and car audio. Including Bass, Guitar, & Keyboard Amplifiers.
Our #1 goal is quality and customer satisfaction. We guaranteed all our work.
FAMILY-OWNED
FOR OVER 50 YEARS
Speaker Repair & Reconing Center of Colorado is a family business that was first established in 1971.
WHY IT'S COST EFFECTIVE TO FIX YOUR SPEAKERS AND CONES.
New speakers can be expensive...and rarely necessary.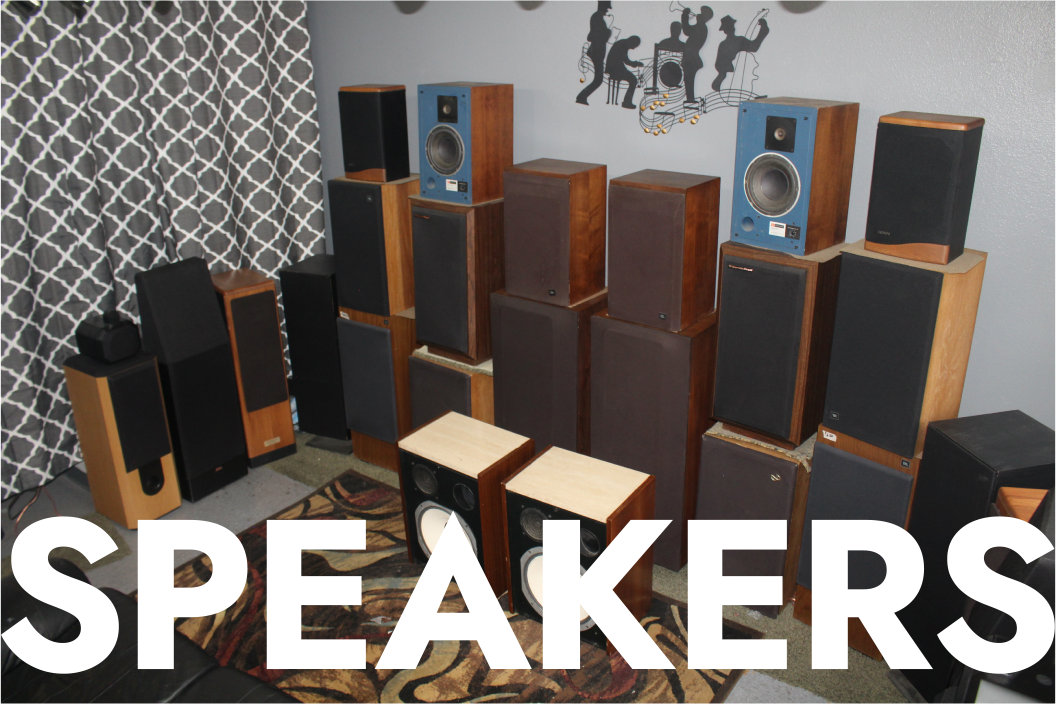 To most people,
repairing their speakers does not seem to be an option.
This is because they are not aware that it is a possibility. It is a known fact between Audio files, Sound Engineers, and Music Enthusiasts that some of the best sounding home audio equipment was produced between 1960 and 1990. This is not necessarily true in all cases. These speakers are considered to produce a true live sound. To get this complete sound nowadays, you might have to spend thousands of dollars on new speakers. The cost to rebuild your speakers could be less than 5% of the costs to buy new ones in order to get the same quality of sound you are looking to achieve. One way to tell if your speakers are of good quality is the "weight" test. If your speakers are heavy, they were built with high-quality cabinetry and heavy magnets on the speaker frames.

"I brought my 1970's Klipsch Heresy cabinets into Brandon's speaker repair shop for revamping. I checked around town and on the internet, and this seemed to be the best place to take them. He reconed the woofers, updated the crossovers, and recovered the grilles for a really fair price. They now sound and look as good as they did the day I bought them. Thank you so much, Brandon!"
"I have a pair of the B&W 801s. The voice coils were bad and were in need of reconing. I called B&W, and they suggested I call Brandon at Speaker Repair & Reconing Center of Colorado. He was very polite and professional while he talked me through the process of shipping them to him without damaging the cones. I received my woofers two weeks after I shipped them to him. I was very excited and installed them right away. YESSS!!! They sound great, and I saved a ton of money."
"I own a pair of Boston Acoustic speakers in which the foam had rotted away on the woofers. I called Boston Acoustic, and they suggested I purchase a Do-It-Yourself kit on the internet. I tried to do this at home, but it did not turn out. I can't believe they suggested this. I found Brandon on the internet and called to see if he could do the repair for me. He told me he could have them ready to rock in two days. They were finished exactly when he told me they were going to be. They now sound great. I am very excited because my wife and I received these for a wedding present."